It's nearly Mother's Day. The one day of the year that you can ask for brekkie in bed totally guilt-free, right? Or are you like me and don't really like eating in bed? Well, if I was to write a list of what I'd like for Mother's Day, it would go something like this:
Hot coffee from my fave cafe, delivered to my bedside table (coffee in bed is totally acceptable)
Pamper session to get my hair cut and coloured
Dinner cooked for the rest of the week ...
But in reality, I know that I'm not going to get even half of my list ticked off! And you know what, that's totally ok. I'll also be happy with being woken up at 5am with an instant coffee and a homemade card that my eldest has made at school. Oh and snuggles, I can never get too many of those!
Plus, anything from my list below would also be totally amazing (darling husband, I know you'll be reading this) ... they're in no particular order.
Diffuser
I popped into Dusk last week and was blown away at the lovely range of diffusers available. I'd love this Bella MoodMist Room Diffuser for my lounge room! And in true Mum style, it's something that the whole family will benefit from coming into winter!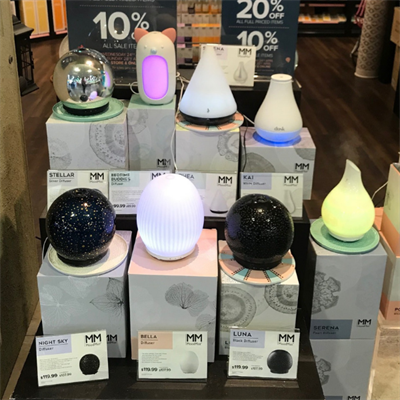 Bella MoodMist Room Diffuser $119.99 from Dusk
The Perfect Winter Pyjamas
The nights are getting colder and us Mummas can never have too many cute pjs! I'd love a pair of these gorgeous fuzzy pyjamas ... and the slippers are pretty cute too. Just so it's clear ... I'm in love with the sloth ones, bottom left. And the matching grey slipper boots, ok. Thank you!
Dream Team Sloth PJ Set - Dark Grey $59.99 from Bras N Things
Indoor Greenery
Ok, ok, so you if you know me, you'll know I'm obsessed with indoor plants, so I'd love a shiny new plant to add to my collection. I saw these healthy, glossy Peace Lillies at Big W for just $10 ... for that price, I'll have 2! I'm sure I'm not alone in my need for indoor plants - they just freshen up any space. I'm sure, in fact, I know, that your Mum would love one too!
Potted Peace Lilly $10 from Big W
Caffeine Hit
Have you ever wondered how much I spend on take away coffee? Probably best not to start doing any sums. Just know, that this gorgeous coffee machine would save me a pretty penny! It's under $200 and comes with 100 free pods!! That's like a whole week of coffee ... just kidding, it would be a month at least!
Breville VertuoPlus Solo Nespresso White $199 from Big W

Let's get moving!
I'd love some Lorna Jane ... but I think I'd like the opportunity to try some pieces on, so a voucher would be absolutely amazing! You never know, it might even inspire me to get to the gym. Maybe. Or at least I'd have something gorgeous to head out for coffee in ;-)
Ready in 5
Most mornings, I get about 5 minutes to shower, dress and try and put on some makeup to face the day! I'm loving this "Ready in 5" kit from Clinique (available at Bunbury Pharmacy). With 3 fail-proof products to help me sparkle through the day on about 3 hours sleep ... I think this would be a perfect gift!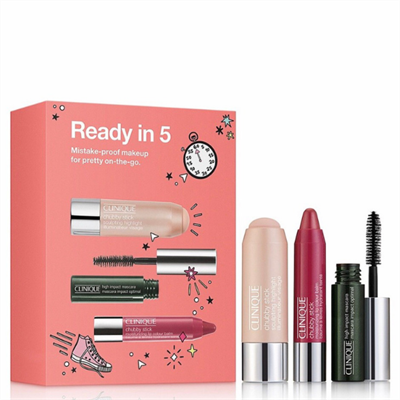 Clinique "Ready in 5" Make Up Kit $44 from Bunbury Pharmacy.
Coffee to Go
I loved the range of eco-cups at Go Vita! They have both glass & silicone options to suit a variety of occasions. And I'm totally going to put it out there - one of these would be the perfect addition to the coffee machine I've listed above - just sayin ;-)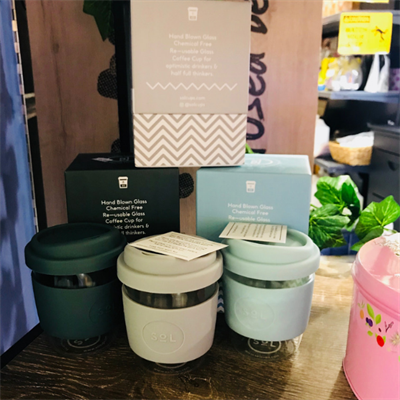 Eco Coffee Cups starting at $15.95 from Go Vita
Love Your Body
I've got my eye on so many lovely smelling treats at the Body Shop - I even saw Tex make a sneaky purchase so I'm hoping that he's got something lovely for his Mumma! I'm hoping it's something from the White Musk Flora range that we smelled on the way in!
White Musk Flora range starting at $14 from The Body Shop.
Love to Potter
Now after admitting my obsession with indoor plants, it seems only fitting that I need somewhere to display them! I fell in love with these trio planter sets - even just a single one would look amazing!
Cane planters starting at $59.99 from Thingz Gifts
Pocket Money
Now, hubs, I know you'll be reading this - so I thought I'd also pop a little suggestion that the boys might like to buy me with their pocket money ... found a heap of lovely little gifts under $10 that would be perfect for the kids to spend their pocket money on in Thingz Giftz.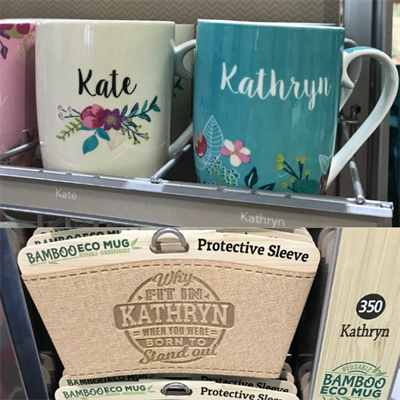 Personalised coffee mugs and coffee sleeves starting at $6.99 from Thingz Gifts.
However you choose to spend Mother's Day, I hope you have a wonderful day with your kids and loved ones. And, if you don't get your gift of choice for Mother's Day, remember, there's free coffee at Bunbury Forum on Monday mornings ... and I'm totally free after school drop off to come help you shop!!
Biggest love,
Kate xx
About the Author
Kate is the founder of South West Mums, coffee connoisseur, FIFO Wife and Mumma to three boys. She loves to explore and write about life in South West WA, motherhood, business and the effects of FIFO on family life. A regular contributor to Kidspot, as well as a guest contributor to many other online publications. She was recently featured by Maggie Dent with her take on delaying Kindergarten in Western Australian schools. You can connect with her on Instagram and Facebook or read more of her blog here.
Prices listed are recommended retail only and are believed to be correct at time of publication. The Bunbury Forum Shopping Centre and South West Mums take no responsibility for pricing discrepancies or stock availability.